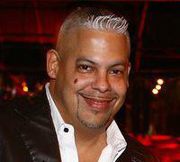 Orlando Robinson
Eyes on Miami
Ph: 305.299.4110
email: [email protected]
Feel free to contact me for table RSVP's for any of our events, Bday's, corporate events, fundraisers or just to party! I can help you setup any type of party at one of our venues!

Miami Sparklers
Ph: 305.760.4969
Online website with a variety of items such as VIP Bottle sparklers, wedding sparklers, flying lanterns, confetti & streamer products & other novelty items & bottom dollar prices. Visit the store & place your order today! Local courier delivery also available!

Light F/X Pro's
Ernie Ruiz
Ph: 305.760.4969
Visit our site for a complete lineup of lighting & special effects for all your event needs. Run by a staff with over 10 years of experience in the event biz. Light FX Pros will offer great service & professionalism at your next event.

Light F/X Online
Ernie Ruiz
Ph: 305.760.4969
Online store of all types of LED Lighting & Special effect equipment & accessories from confetti launchers to low line fog machines.